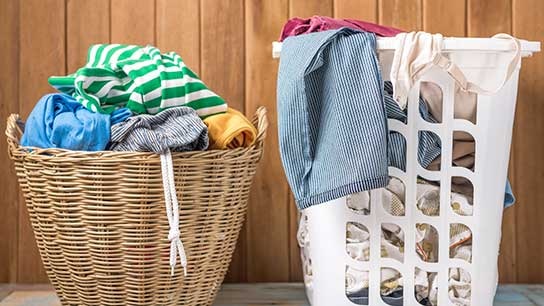 The rainy season does not only make the laundry difficult to dry, but also makes dirty laundry pile up, in particular those hit by rain water. If not handled, fungus can grow on the wet laundry which are very difficult to remove.


On the other side, washing becomes less optimal due to hindered drying process. A damp or wet laundry is susceptible to bacteria that causes mold smell, and there is the risk of growing fungus.


So what is the solution?

In this condition, you may use a cloth dryer, which is a practical solution you can take. It is because a dryer can remove the remaining water in the clothes, which will dry them, even though they might feel a little damp.


Then you can hang the clothes using hangers and air dry them.


Nevertheless, there are cloth dryers that can dry washed laundry at maximum. After removed from the dryer, the clothes are ready for ironing, without having to worry about mold smell and fungus.


An example is the Electrolux EDV805JQWA, a cloth dryer completed with Reverse Tumbling technology. With this feature, the dried clothes will be free from creases, so the ironing process will be easier and quicker.


Even for some cloth fabrics, such as chiffon, cotton, and other limb fabrics, you don't need to iron them because they are already smooth after removed from the dryer.


Moreover, there is also the Smart Sensor feature that works to ensure that the cloth dryer process runs more smoothly and the clothes dry completely. This feature seems to cover the deficiency of other dryers that often leave dampness in several sections, in particular on folded and thick sections.


You should worry about time, the dryer from Electrolux is present with Fast 40 dryer program that can give faster drying. Only in 40 minutes, your clothes are ready to wear again.


With various sophisticated features, the Electrolux EDV805JQWA is the best solution to dry the clothes quickly and practically. May this guide be useful!