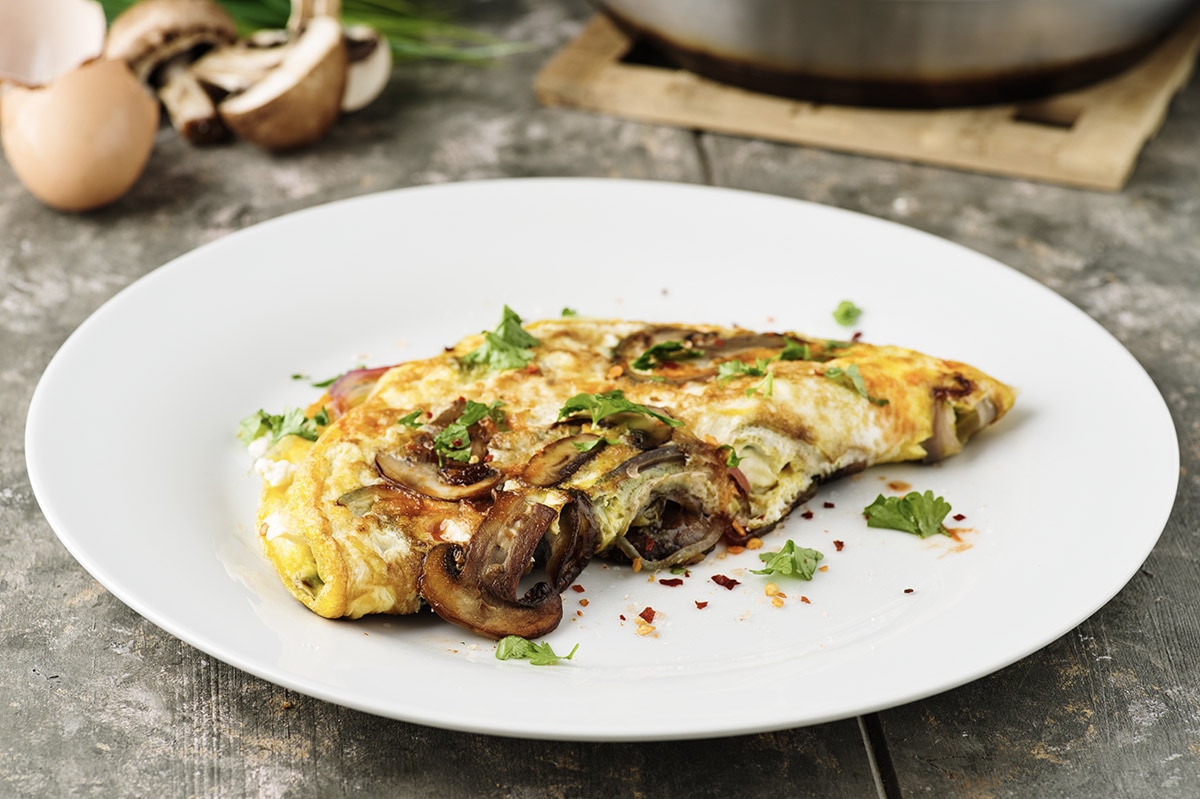 Looking for an easy way to cook eggs using leftovers in the kitchen & refrigerator? Do not worry! Take the ingredients that are scattered around your house and make delicious omelets just like a restaurant!

Suitable for boarding house kids and children at home, the key to making this omelette is only one: empty the contents of your refrigerator!

Or using leftovers, you can still stick to the existing recipe, but with different ingredients. Is there a piece of cheese that has started to harden? Slightly wilted leftover vegetables? Or even chunks of carrots or potatoes that sit in the fridge aimlessly? Everything can be an ingredient to make the omelette!

This recipe is healthy, fast, and easy for those of you who want to start saving on a budget and start the zero-waste food movement. Not only that, but you also add to the nutritional intake of vegetables that are needed. With fiber, vitamins and minerals — this omelette is one of the foods you need to start a healthy life.

Let's immediately record this recipe in yourself and always innovate in the contents of the omelette you want!

Materials needed:

- 3 eggs
- Various pieces of leftover cheese, smoked beef, cut into small pieces
- Half boiled potatoes, carrots, broccoli (any vegetable available), cut into small cubes.
- necessary seasonings; salt, black pepper, onion, etc.
- 2 tablespoons butter or margarine

How to cook it:

- Boil the required vegetables until soft
- Heat butter or margarine in a cast iron skillet
- Saute onions and meat until wilted
- Remove the onions and meat
- Beat eggs until mixed, add cheese
- Pour the beaten eggs into a pan that is already hot with melted butter
- Pour the onions and meat into the egg mixture
- Fry the pan with the omelette and fold it into a semi-circle
- Wait until golden color, then remove
- Ready to eat!

Your cooking process will be even easier with the Potenza Gas Hob! The 3 stoves are here to make you more practical & flexible in cooking dishes at the same time!.

The power of a hob with a burner that can produce fire heat energy equivalent to 4.8Kw is just right for your efficiency in preparing the omelette! Easy isn't it? What are you waiting for? Try it now at home for the family!