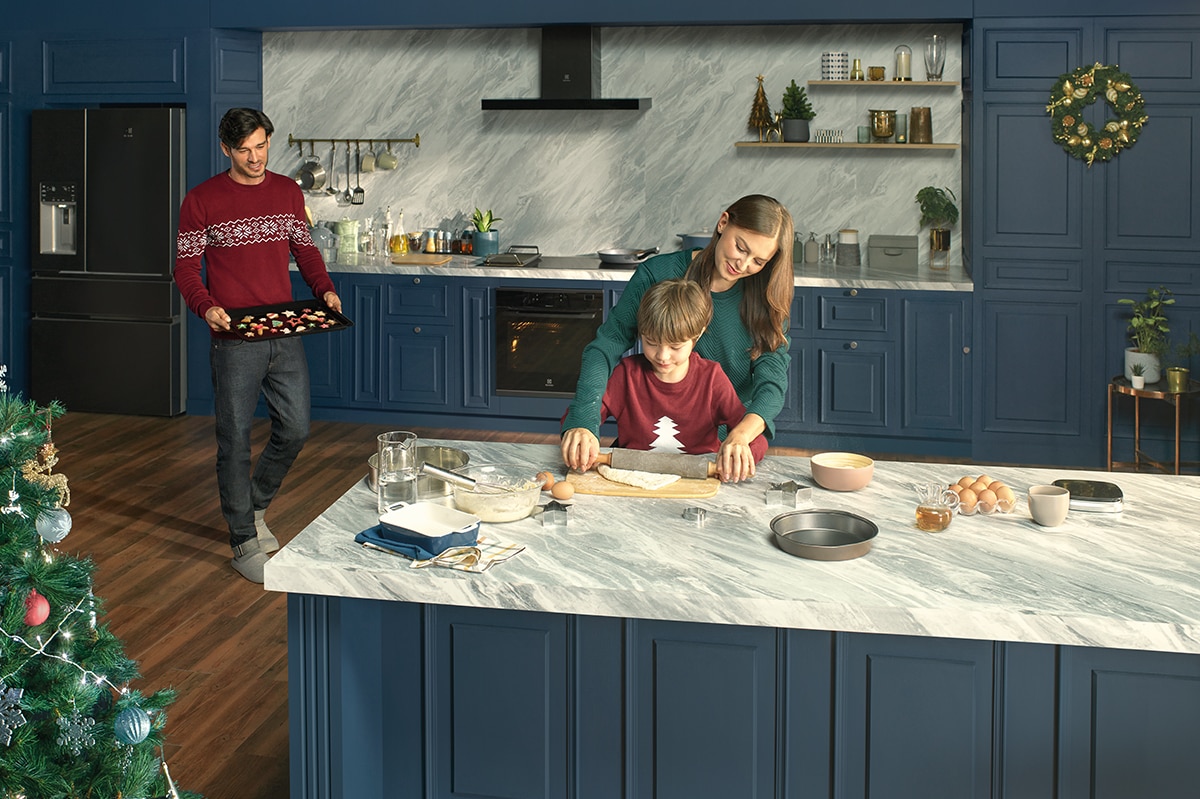 Besides the carols, trees, and gifts, another holiday tradition has been prevalent across the world — food waste. High on the festivities or wanting to wow guests, many of us may have gone overboard on preparations, only to waste money and effort on food that is never eaten.
The world produces enough food to feed everyone, yet one third or 1.3 billion tonnes of it is lost and wasted per year, while world hunger still exists. Part of the culprits are retailers and consumers who throw away food.
So before you throw that Christmas ham in the bin, channel some creativity and consider these tips in giving your leftovers a second life:
Pizza-fy it
Christmas leftover pizza, anyone? Create a pizza topped entirely with vegetables, cheeses and meats from yesterday's festivities using the UltimateTaste 500 Built-In Oven's. It grills from above and cooks from below for a crisp crust, slightly charred toppings, and a satisfying cheese pull.
Try new flavours
Turn leftover veggies into savoury pies, chicken into sandwiches, and your charcuterie board into mac and cheese. Experiment in the kitchen and discover new flavours but skip on the messy countertop with the all-around UltimateTaste 500 where you can roast, grill, and bake through its range of functions.
Got some favourites? Save them as shortcuts so you can immediately see them on the intuitive, full-colour display.
Reheat meat with sous-vide
For most meats, reheating time is the same as cooking time, essentially cooking them again instead of warming them up. This leaves you with overcooked and dried out steaks, briskets or chicken. The solution? Sous-vide — a technique that the pros use to bring food to an optimal temperature without overcooking it.
Ensure it's safe
There's a lot of guesswork in judging if leftovers, especially meats or casseroles, are safe to eat — through its colour, smell, or how it was stored. But the best way is checking its internal temperature which has to reach at least 75°C when you reheat it to eliminate the risk of any foodborne illness.
The gift of a clean plate
In emptying your fridge and properly cooking leftovers, there's satisfaction in knowing that you got your money's worth, discovered new dishes for your family, and contributed to reversing the massive food waste trend. You're actually helping to preserve enough food to feed almost two billion people, according to the Food and Agriculture Organization of the United Nations.
Celebrate this season with an appliance that helps you embody the Christmas spirit of joy and giving. Discover more about the UltimateTaste 500 Built-In Oven here.


Sources:
https://www.worldhunger.org/world-hunger-and-poverty-facts-and-statistics/
https://www.wfpusa.org/articles/8-facts-to-know-about-food-waste-and-hunger/
https://www.fao.org/food-loss-and-food-waste/flw-data
https://www.fsis.usda.gov/food-safety/safe-food-handling-and-preparation/food-safety-basics/leftovers-and-food-safety
https://www.cfs.gov.hk/english/programme/programme_haccp/programme_haccp_tips05.html