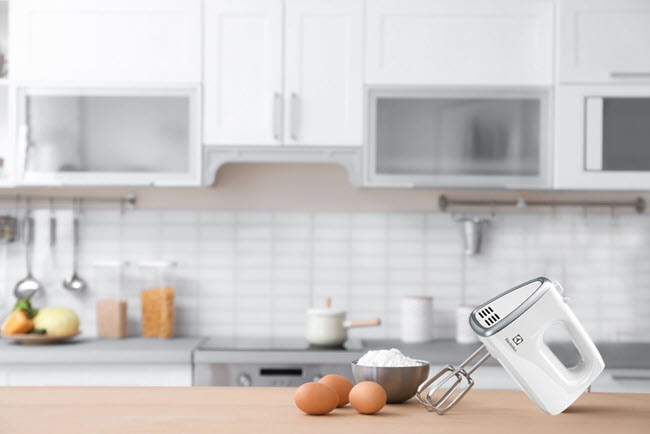 If you are in a dilemma to find a side job with considerably large profit, a home bakery business can be the solution. The capital is quite minimal, the most important thing is having a mixer and other appliances to support this business.

But don't just choose any mixer, the following are tips on how to choose the right mixer for a home bakery business.


The Type of Mixer Needed

On the market, there are two types of mixer you can choose from, which are a hand mixer and a stand mixer. A hand mixer is very appropriate for baking activities which are not too heavy and not too frequent, for example making cookies, pancakes, and others.

If used every day, and especially used for production, a stand mixer is more fitting because it works more quickly and simply, and the mixture quality is more even and smooth.


Electricity Use

This must be taken into consideration because electricity is included in your business capital. If the electricity burden can be lessened, the capital you need to spend is a little lower, and the opportunity to make a profit opens bigger.

For a professional stand mixer, it is recommended to choose a mixer with an 800-watt capacity for a more optimal performance without consuming too much electricity.


Use the Electrolux EHSM3147

Different from other products, the Electrolux EHSM3147 stand mixer comes highly recommended for you who are planning to open a bakery business at home. Aside from the simple form, the strength of this mixer is already guaranteed to be able to handle mid-range production.

The bowl capacity is 3.5 Liter with 6 levels of strength settings. With this combination, you can produce a smooth and perfectly rising dough.

Moreover, the mixer bowl is made of stainless steel with a BPA FREE status, which can be installed on the machine, making it very easy to clean. You can even use a dishwasher to clean the bowl.

For you who want to make substantial profit from a home bakery business, let's start using the Electrolux EHSM3147. Happy trying!