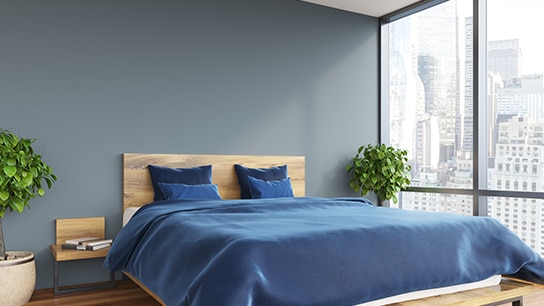 During the rainy season, one of the troubles of housewives is washing bedcovers. As bedcovers are often thick, heavy, and difficult to dry, most housewives choose to take them to a laundry service instead of having the covers washed themselves.

However, contrary to popular belief, washing bedcovers is not as difficult as you imagine, and we can even wash them ourselves at home at only Rp. 3000*.
How to wash your king size bed cover at home
If you're wondering how, let's check out some tips below:
First of all, make sure your washing machine is capable of fitting a whole king size bed cover. Normally, a 7kg washing machine should get the job done. All Electrolux front load washing machines starting from 7.5kg upwards are capable of washing a king size bedcover. If you are looking for one, let's check out our Electrolux 7.5kg EWF7555EQWA washing machine. With this product, the cost you have to spend to wash a bedcover is only around Rp. 3000.


Before washing, check the bedcover for stains like blood or food and drinks. If there are any, clean the stains first.


Use a sufficient amount of washing machine detergent and don't apply any bleach product otherwise it may ruin the fibers of the bedcover.


Start the machine and make sure to select the washing setting for bedding if your washing machine comes with this specific feature. With some washing machines like our Electrolux UltraEco™ 500 EWF7555EQWA, you can even have your bed cover dried right after the washing process is finished. Worth of note, our product features the latest drying technology called the All New Quartz Dryer which is best known for its economical electricity consumption.


How Electrolux washing machines can help you wash your bedcover at home economically
The Electrolux EWF7555EQWA comes equipped with a special Bedding program, which enables us to evenly dry bedcovers and bed sheets. If you are concerning about your electricity bill, rest assured that our Electrolux EWF7555EQWA washing machine with All-New Quartz Dryer has a low power use, which allows us to save up to 23% on electricity consumption.

The following is the table of electricity use if you dry using the All-New Quartz Dryer.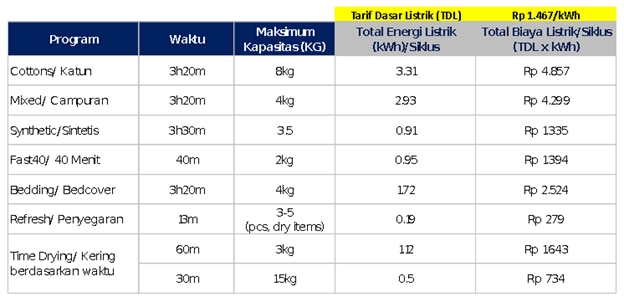 Based on the table, the cost spent if using the All-New Quartz Dryer is only around 2500 for a bedcover with the maximum size of 240 x 230 cm with the dry weight of 3.3 kilograms.

To sum up, the total cost when using the Electrolux UltraEco™ 500 7.5kg EWF7555EQWA washing machine is less than Rp. 3000, while this number is up to around Rp. 30,000-50,000 for a laundry service. You must have your own conclusion by now.

If you want to learn more about the Electrolux UltraEco™ 500 EWF7555EQWA, kindly refer to the below section or you can also check out our full range of Electrolux washing machines here to widen your search.
*Maximum Bedcover size is 240 x 230 cm with the dry weight of 3.3 kilograms