3. Cooker hood design & other considerations
In addition to the abovementioned cooker hood buying tips regarding type and features, there are also other factors to take into consideration as follows:
White, natural or dark stainless steel
If you are looking to buy a cooker hood that is more on the show than an integrated model, you should consider what finish will complement the rest of your appliance choices and the overall aesthetic of your kitchen. You have the option of three finishes; there is a traditional white or a modern update natural or dark stainless steel.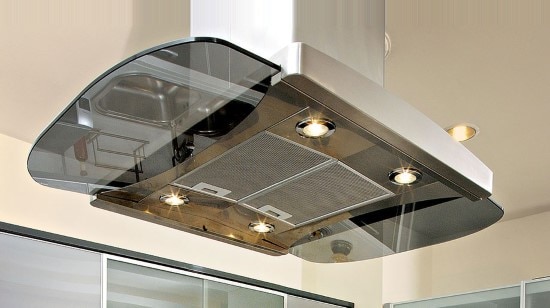 Choose from one brand
When upgrading your kitchen, one thing to note is, just as there are 52 shades of white, same goes for appliance finishes. For the best results, purchase your appliances from one brand to make sure all your appliances seamlessly complement one another.
Ducted or recirculating
You have two circulation options when choosing a range hood, ducted or recirculating. A ducted cooker hood means it will remove the air out of your kitchen and send it outside via piping.
If you can't send your cooker hood fumes outside, you will need to look for a recirculating cooker hood which recirculates the air via a filter and cleans the air before sending it back into the kitchen. However, recirculating is not as powerful as ducted, as you will need to replace filters more regularly.
Power or extraction rate
When looking at the power or extraction rate, it is measured in m³/hour. The higher the rate, the greater the amount of air that will be removed from your kitchen.
You will need to consider the type of cooking you do; if you do a lot of cooking on the wok, you should consider a high extraction rate of over 700m³/hour.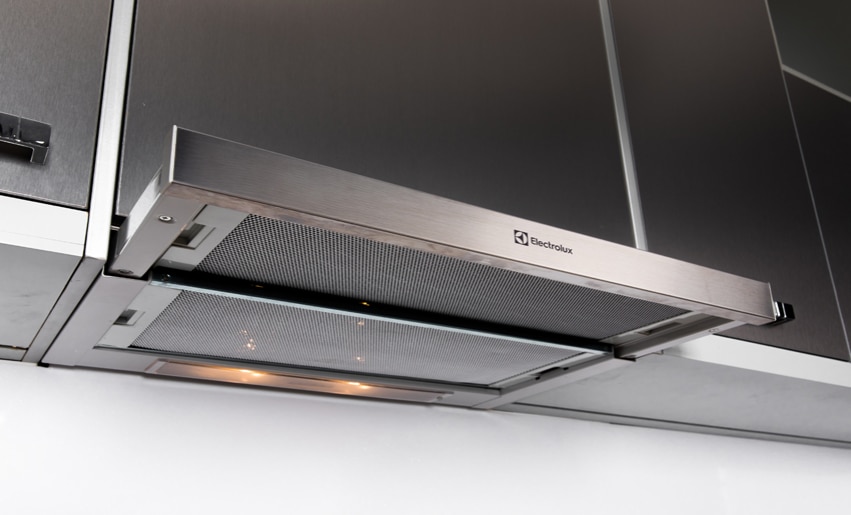 Noise
Suppose your home has an open plan living design where cooker hood noise whilst cooking may impact others who are watching TV. In that case, you might want to consider looking at a cooker hood with the ability for its motor installed in the roof rather than it being with the cooker hood unit in the house. By choosing a cooker hood with this design, you will significantly reduce the noise in your kitchen.
Filters
Whilst all cooker hoods come with filters, they are not the same filters across every cooker hood. Most ducted models will have Aluminum filters. These need to be cleaned by hand or in a dishwasher regularly to ensure your cooker hood is working as hard as it can be.
Carbon filters in recirculating cooker hoods are used to remove impurities from the air. Once they have reached the end of their lifespan, you will need to replace them with a brand new carbon filter.
4. Cooker hood warranty & service
Warranty
Subject to terms and conditions our cooker hoods come with 12 months warranty in Indonesia, following the date of purchase. Click here  to view Terms and conditions.
Support & service
We have a Customer Care team available to assist you over the phone seven days a week, and a national network of experienced technicians and selected service agents. Offering a fixed price guarantee with no additional hidden labour costs, giving you peace of mind that your appliance is in good hands. Click here to contact customer care. Click here to book a service online.
5. Cooker hood FAQs
What's the difference between ducting and recirculation mode in cooker hood?
Ducting mode: you need to open a hole in the wall above the hood and install a ducting hose to remove the smoke or smell that is being extracted up by the hood.
Recirculation mode: you don't need to install a ducting hose as the air is being filtered using the grease and active carbon filter, then it's recycled back into the kitchen.
What is the minimum and maximum allowance when installing cooker hood from the counter top?
If the cooker hood needs to match with the gas hob:
● Minimum height 650mm
● Maximum height 750mm
If the cooker hood needs to match with the electric hob:
● Minimum height 500mm
What is the term to define the air flow rate (suction power) of cooker hood?
Meter cubic per hour, i.e., 1400m³/hr