Another advantage of the Electrolux NutriFreshTM Inverter refrigerator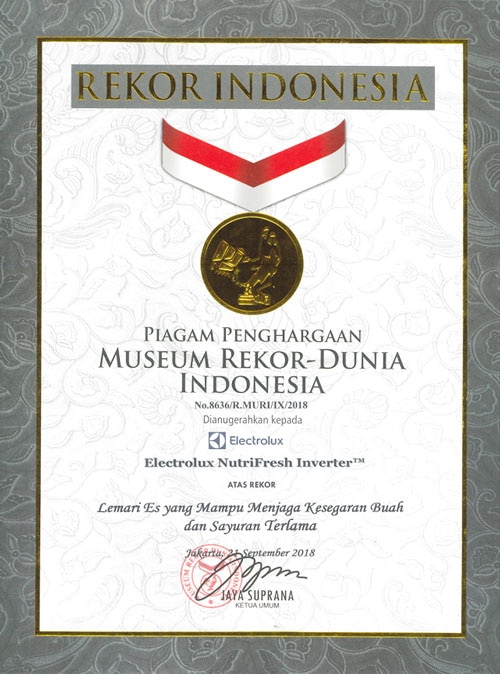 When you buy ice cream from the supermarket for your kid and store it in your Electrolux NutriFresh Inverter refrigerator, the cold ventilation helps to produce ice quicker, so your kid can quickly enjoy the ice cream. Is there fish in your refrigerator? Are you worried that its smell will mix with ice cream? Don't worry The Deodorizer feature will remove 99% bacteria and bad odor. A Door Alarm will beep of your refrigerator door is opened too long, which can help you saving energy and of course keeps food fresh.


Freshness of the vegetables and fruit is maintained with the humidity control, with maintained temperature. It is supported by 360 AirCool which ensures that the food stays fresh and delicious.
Limited storage food for a large amount of food will not become a problem because the Electrolux NutriFreshTM Inverter refrigerator storage area is large with easy access. The racks are easy to adjust to get larger space, which gives you convenience in food storage.