Do you want to have an air conditioner that is energy-efficient and durable? Here are the tips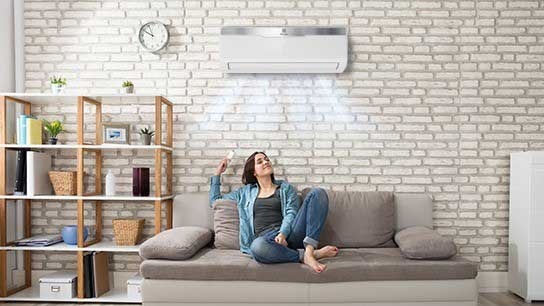 Using an air conditioner is a requisite to fight humidity and high temperature of the Indonesian unique tropical climate. But many people think twice before buying an air conditioner for the reason of increasing electricity cost.


So if you want to use an air conditioner without having to worry about electricity bill, examine the following tips for effective and durable use of an air conditioner:


Make sure the room where the air conditioner is installed is closed. When necessary, you can use door and window gaskets to prevent leakage.
Pay attention to temperature setting. For tropical areas like Indonesia, the ideal temperature setting is 24˚C. A lower temperature setting will increase electricity bill.
Make sure you have your air conditioner maintained regularly. This is done to keep air conditioner quality at maximum, and to clean the dust trapped in the AC filter.
Avoid smoking in air conditioned rooms. It is because cigarette smoke will make the air conditioner work hard to do filtering which will increase electricity bill.
Use an air conditioner that has high technology, in particular an AC that has a movement sensor. This way, the AC will be more optimal and electricity bill can be controlled.
If you still use an air conditioner which is more than 5 years old, replace with a new one. Usually, the older an air conditioner, its cooling capability will be decreasing and it consumes more power.

Make Sure You Use the Best Air Conditioner


Make sure you sue a good quality air conditioner with a trusted brand. A product of lower quality is cheaper, but the produced air quality and the durability are doubtful.


Moreover, a low quality product in general consumes a lot of power, so you'll get annoyed at the beginning of the subsequent month due to very high electricity bill.


The best solution to deal with the issue is by using Electrolux ESM05CRH-A1, an air conditioner equipped with Active Pure feature, which is an innovative 8-step filtration system that works for 99% bacteria, so the produced air is really clean and healthy.


As addition, there is also the I FEEL feature that serves to detect and follow precisely your movement temperature in the room, so the cooling process will be much more effective without unnecessary electricity consumption.


With all the advantages, Electrolux ESM05CRH-A1 is the best choice to get better air quality without having to worry about the electricity bill.