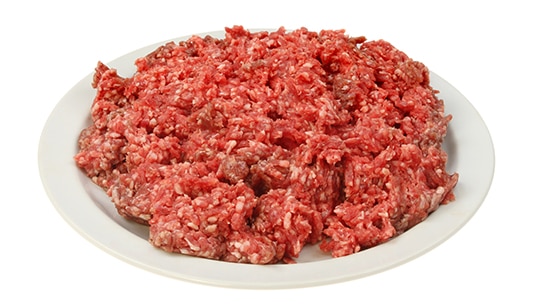 Grinding meat for household needs may feel difficult for beginners, especially if you don't have the special equipment generally used by butchers. In that case, can a kitchen appliance like a food processor be a replacement for grinding meat?

The answer is of course you can! Today's food processors come with advanced technology that enables it to process various types of food, including grinding meat. Some food processors are even equipped with titanium coated blades which will help you grind meat with the texture that you want.

Well, now you no longer need to worry about grinding meat as long as you follow our simple tips:

1. Choose the right type of meat

Not all types of meat can be ground with a blender. Choose the meat with soft tissues, whether it's chicken, beef, or lamb. If your purchased meat is still on the bone, separate them first.

>>> Read more: This smart trick helps make meat more tender!

2. Ice it first

Why must we ice it? This is because cold meat is easier for grinding compared to warm or room temperature meat. Moreover, ice also functions to preserve the texture of the meat to avoid it being mushy.

3. Grind the meat in the processor

After putting the cuts of meat and sufficient crushed ice into the food processor, grind it for 8-10 minutes, but keep it longer if you want to grind it further.

That's the easy way to grind meat with a food processor! Hope that was useful and happy trying!

Besides food processors, Electrolux also offers a range of blenders & juicers here for your reference. Check out our products and equip your kitchen with our Nordic-style cooking appliances!