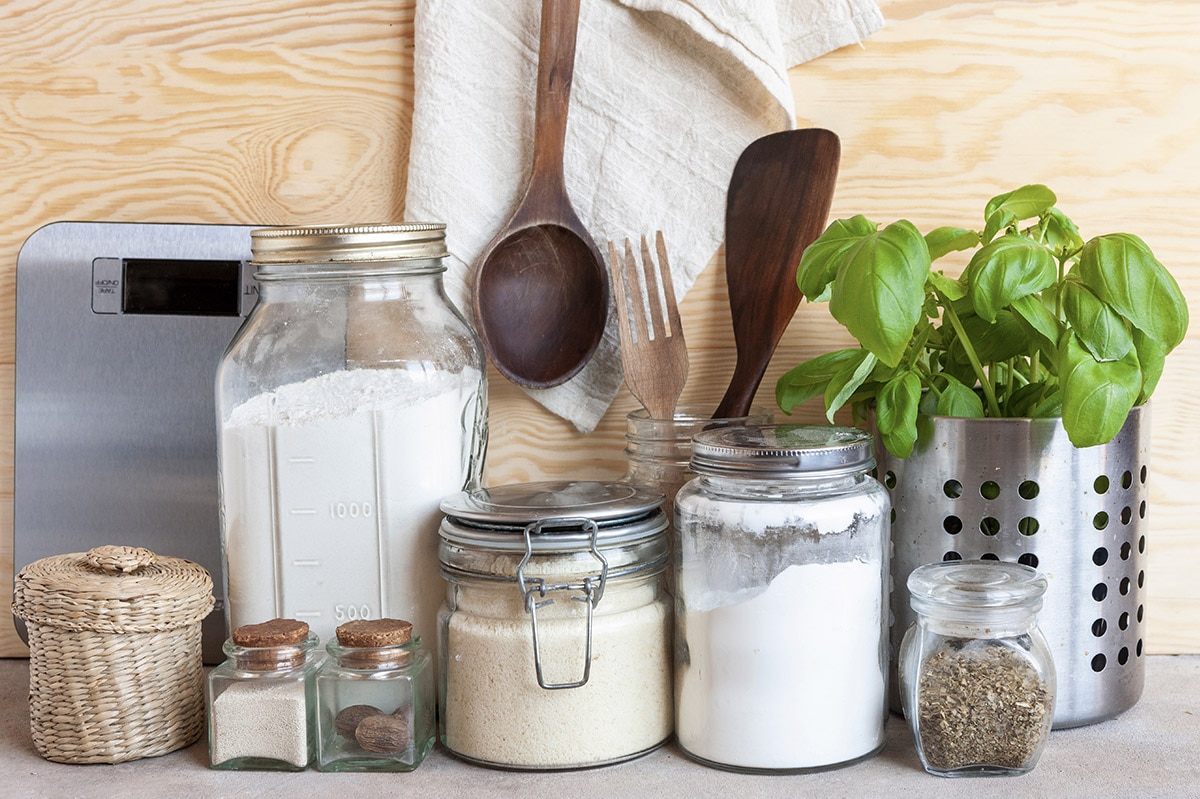 As a complementary ingredients that is arguably the most important in cooking, seasoning must be taken care of carefully. Sometimes we think that kitchen seasoning can last as long as possible in any condition, even though seasoning come from natural spices.

What happens if the spices are placed carelessly? If neglected, spices will certainly rot in an environment that does not support their freshness. Don't want it?

In order for the kitchen spices to last longer, let's see how we can avoid the kitchen spices from the worst case: bad and not fresh.

What needs to be considered from effective kitchen spice storage is the storage container and the material of the container.

Dry seasonings, such as cinnamon, chili powder, oregano, coriander, or nutmeg, should be stored in glass or ceramic jars. Airtight, these containers can maintain the quality of dry spices for 6 months or more.

For foods that are natural, such as vegetables and fruits, it is better to store them in plastic jars with water. This method can maintain the quality and freshness of your food.

Use the right container to keep your dish 'weapon' in the best possible condition. Because containers made of glass, ceramic, or metal can be reused for various kinds of kitchen spices that you buy in bulk.

Kitchen spices will be more developed in quality if stored in a place with smooth air circulation. Don't let your spices stay in the sun! Sunlight can make the spices change color and aroma.

Don't forget to store your spices in a dry place, ideally in an open place. Not all spices can be stored in the refrigerator, because the air in the refrigerator can be considered wet and humid.

If it must be placed in the refrigerator, then the UltimateTaste 300 must be chosen. The Eventemp feature of this refrigerator can make your kitchen spices last longer and fresher, because this cooling system can be modified according to your needs!

Eventemp can minimize temperature fluctuations to be more consistent throughout the refrigerator, and as a result can preserve the taste and texture of kitchen spices for longer!

Indeed, maintaining the freshness and durability of kitchen spices is not an easy task. With just a little bit of practical planning, along with the help of the UltimateTaste 300 refrigerator here, you can make maintaining the quality of your dishes easier!