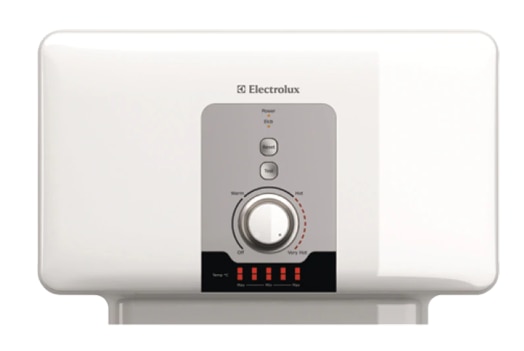 Taking a hot shower is one of the tricks to overcome insomnia. There are many studies that proved this, including a research published in US National Library of Medicine that mentioned that taking a hot shower is considerably effective in treating insomnia.

Furthermore, a hot shower is also reliable to mitigate excess oil on the skin, ease blood circulation, elevate the mood, and decrease stress. That's why a hot shower is very recommended to be taken in the afternoon or at night before bed.

>>> Read more: 5 best stress relieving foods to try


Is It True That You Shouldn't take Hot Shower Every Day?

It needs to be acknowledged that taking a hot shower every day may bring negative impacts, one of which is making the skin dry. This is because hot water can reduce the natural moisture in the skin, which causes dryness in the skin.

Furthermore, hot showers can also make the skin more sensitive and easily itchy. This is still relevant to the natural oils in the skin, which function to balance skin moisture and prevent bacteria that cause skin problems.


Things to keep in mind to take daily warm bath

However, there are several tricks that you can do so you can take hot showers more often without worrying about the bad impacts, such as:
Make sure the temperature of the water is not too hot. According to Sejal Shah, MD, a dermatologist from New York, USA, the water temperature for showers should be below 40°C.


If you want to soak in hot water, it's recommended to add several drops of essential oils, such as olive oil, virgin coconut oil, or others.


Avoid rubbing your body but just pat it dry. Make sure you use a soft and clean towel.


Don't forget to use moisturizer after the shower or bath. This is to recover the natural moisture of your skin.
Electrolux water heaters keep your family comfortable and safe for every use
To make hot showers or baths more convenient, it's highly recommended to use the
Electrolux EWX30BEX-DW1 water heater
. Aside from the stylish look, which enhances the appearance of your bathroom, this water heater is equipped with several interesting features.
This Electrolux water heater comes with the water storage capacity of 30 Liters and equipped with anti-rust double titanium. Also, the electricity requirement is not high, only about 800W.
Then there's the ELCB system, which functions to automatically shut off the electricity in the event of a short circuit and electrical leak. With this feature, the Electrolux EWX30BEX-DW1 doesn't just pamper you, but is also capable of protecting your safety.
Explore more options of
Electrolux storage water heaters in Indonesia here
.