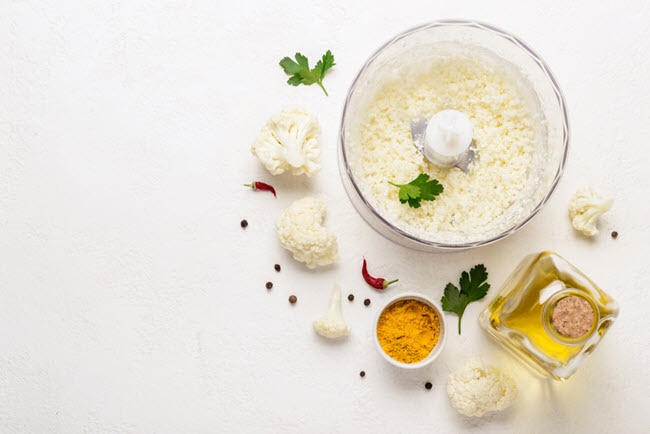 The food processor is often considered the same as a blender, while actually the two appliances have different sizes and components. The blades of a food processor are also different from those of a blender. It can be said that food processors are modern version of a pestle and mortar that allows very fast blending or crushing of food.

The use of a food processor without proper maintenance will quickly dull the blades. To prevent or delay this from happening, make sure you avoid these five things:


1. Not pressing the pulse button

Pulse is a button that affects the result of the chop. Therefore, you need to press it when mincing food with a food processor, particularly when processing food with a hard texture, such as nuts. Just press the pulse button several times until you get the desired result.


2. Excessively large ingredients

While a food processor is capable of grinding food from meats to nuts, that doesn't mean you can put everything in without considering the size. The dimension of a food processor, which is smaller than a blender, means it has limited capacity. It would be best if you first cut up the ingredients into small sizes to ease the work of the chopping blades.


3. Too frequent use

Aside from the smaller size, the staying power of a food processor is also not as long as a blender. Hence, continuous use for a long period will potentially damage it. It would be better if you first use a food processor for ingredients which are difficult to grind with a pestle and mortar, then cool the machine down before chopping different ingredients.


4. Using ingredients mixed with water

Another frequent mistake is grinding food ingredients using water in the food processor. Instead of getting the best chopped result, the food ingredients being ground in the food processor will overflow. If the ingredients that you grind require water, use a chopper or blender.


5. Using hot ingredients

Lastly, don't directly put hot ingredients into the food processor. The hot temperature of the ingredients will blunt the blades. Moreover, the oil content of the food you put in potentially tampers with the container, making it difficult to clean. When that happens, you'd have to purchase a whole new food processor.

Looking for a reliable food processor? Electrolux brings you the EFP7804S Food Processor to help your work in the kitchen! This product comes equipped with four preset programs and a pulse that can grind food ingredients according to the speed that you need. The titanium coated s-blades and feeding chute in the food processor are guaranteed to optimally grind ingredients.

The EFP7804S Food Processor has a capacity of three liters, enabling it to grind a considerable amount of ingredients, so you can process the desired food quickly.

Learn about other Electrolux blenders and juicers here.