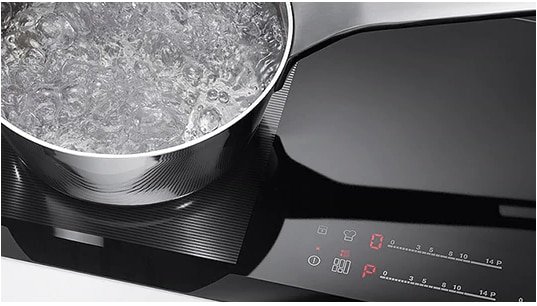 Lately, more people are leaving the traditional stove and turning to the induction hob. The induction hob is usually chosen by people who are developing a modern home concept, apartment dwellers, or young families.

Why do they prefer the induction hob? Surely this is not without reason. The following are several reasons why modern kitchens must use an induction hob.


The performance of an induction hob is very fast. Even to heat 1 liter of water, you only need several minutes.
The temperature of an induction hob is very precise, making it suitable to cook dishes that demand the use of consistent temperature.
The induction system keeps the hob cool and safe. This is because the cookware and the pans will get hot, not the hob itself.
The risk of fire can be suppressed because the hob does not produce heat unless induction pans are placed on it.
The surface of the hob is flat and smooth, making it easy to clean. Furthermore, an induction hob also has an attractive look, enhancing the appearance of your kitchen.

However, instead of choosing any random hob, get used to selecting the best product with multiple advantages. For the best induction hob, the Electrolux EHI6450BA comes highly recommended.

The induction hob comes with several attractive features, such as the capability of heating up food very quickly. To boil a liter of water, at most you only need 3 minutes. There's also the Power Boost feature that makes the cooking process faster.

Another advantage of the Electrolux induction hob EHI6450BA is 55% more power efficiency compared to gas stoves and 20% more power efficiency compared to ceramic hobs. Hence, using the product saves you more money, whether in spending for gas or electricity.

Moreover, there are many more advantages, starting from Child Lock that functions to prevent children from changing the temperature settings, safety controls by preventing overheating, stable temperature, and a gorgeous look.

With all these benefits, don't hesitate to use the EHI6450BA because Electrolux induction hobs are clearly better than any other products.